Surrey Dog Collar, the two-toned style in our original elegant leather collection that started it all.
With quality, soft-touch cherry-red leather and premium buckles touched off with accenting hardware, true craftsmanship is achieved.
Hand-made Canadian craft takes centre stage as the dual layer collar is soft enough to not cause irritation, and the leather is durable enough to last through any rugged fields. A collar to truly accent you and your best-friends style.
100% Genuine Leather.
Accented Post Rivet & Stainless Hardware.
16mm Width.
---
Ideal for Small-Medium Dogs!
Not sure of the size? Grab an extra piece of string or rope and gently wrap it around your dog's neck with a bit of wiggle room! Measure the length around the neck where the collar would sit and compare it to our easy to read graph!
Make sure you can fit two fingers comfortable under the collar!

If you are not sure, follow the instructions listed in our FAQ or here.

Enjoy Wolrd-Wide delivery. Every dog deserves to be apart of the NorHounds team. No dog left behind.
(Free Canada Wide Shipping Over $99.)
Quality sourced leather, with only premium, soft hides in use. Every collar is truly unique with each piece being hand crafted to perfection.
The best fit and look of any dog collar around, a guaranteed lasting impression. A mark of Canadian craftsmanship.
NorHounds Collar Sizing Guide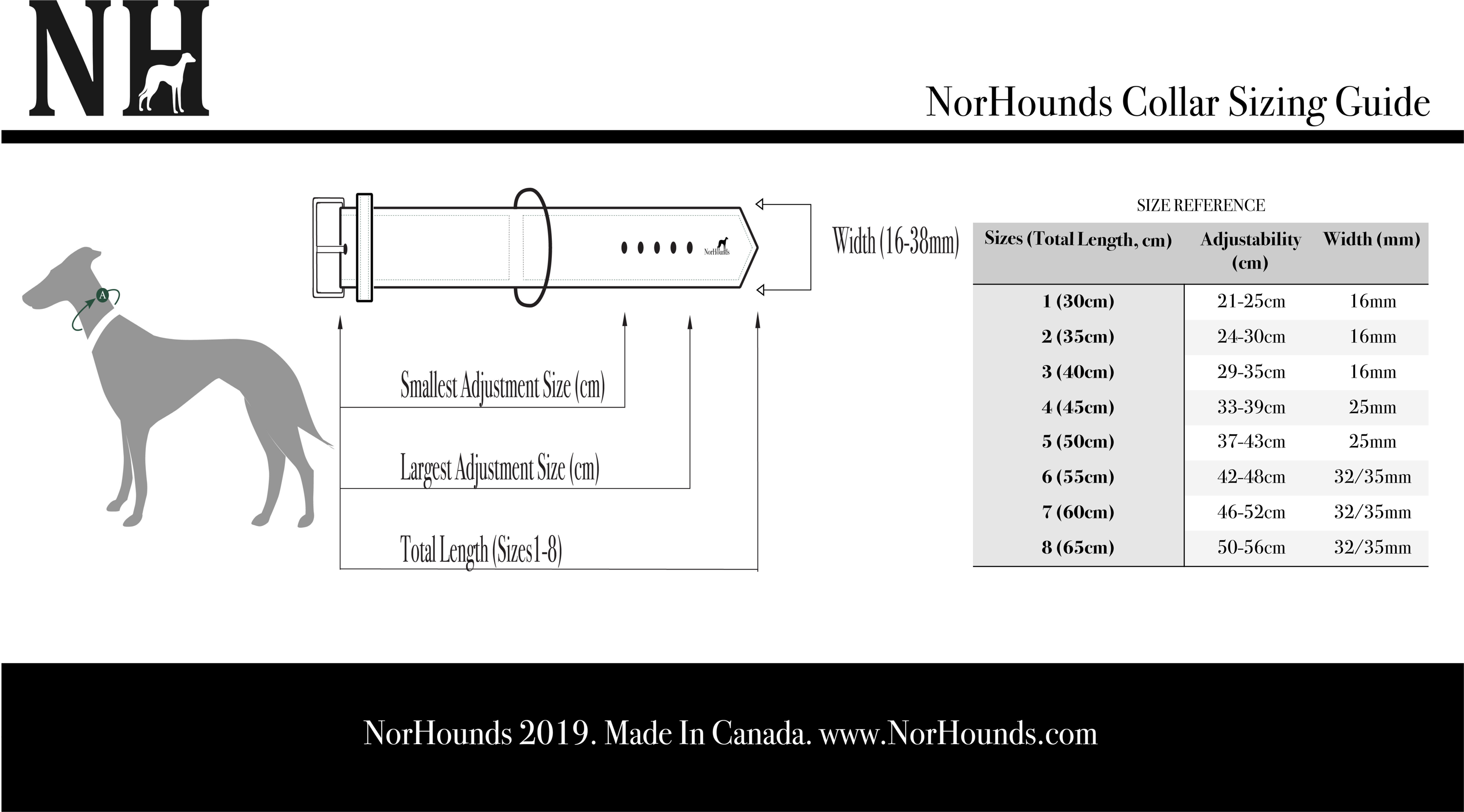 You might also like